BMK Arrangements
BMK Arrangements, LLC was started in 1998 by Brock Keiper in Cedar Rapids, IA. Over the last 20 years we have developed a reputation of providing exciting high quality arrangements that showcase young singers and instrumentalists. Our arrangements are designed with visuals in mind and contain many built-in moments for your design team to take advantage of. Since our background is in music education, we write charts that not only put your singers in appropriate ranges, but in ranges that will carry well while executing high energy choreography. Our instrumental charts are written in the same way and will both compliment your vocal performance and show off your band in the dance breaks. A BMK Arrangements show choir chart is designed to showcase your students and we strive to provide them with the framework to sound their best.
Brock Keiper, Owner/Arranger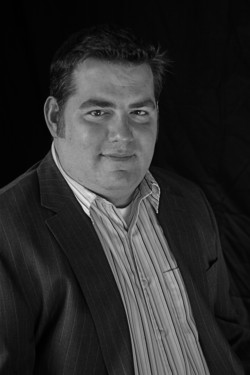 Brock Keiper is a freelance music arranger and educator in the suburbs of Chicago and earned his Music Education degree from Elmhurst College. Currently Brock serves as the show choir combo director at Naperville North High School and works as a competition adjudicator and guest clinician with many show choir combos around the midwest.
Over the last 20 years Brock has taught both vocal and instrumental music, serving as the Staff Arranger and Instrumental Director for Kids Inc. and City Starz, two Springfield, IL-based community show choir organizations; Assistance Show Choir Director at the School of Performing Arts in Naperville, IL; and a study abroad education program in Jamaica where he taught music to students from elementary through college level.
As an arranger, Brock has written show choir charts for more than two hundred show choirs across the country. These include many of the top-placing groups in the mixed, prep, unisex, and junior high divisions as well as the collegiate community. He has also arranged for many community and professional adult choirs throughout the United States and Europe. Brock was the recipient of the Best Arranger Aspire Award at the 2016 and 2017 Fame National Show Choir Finals.
Team BMK